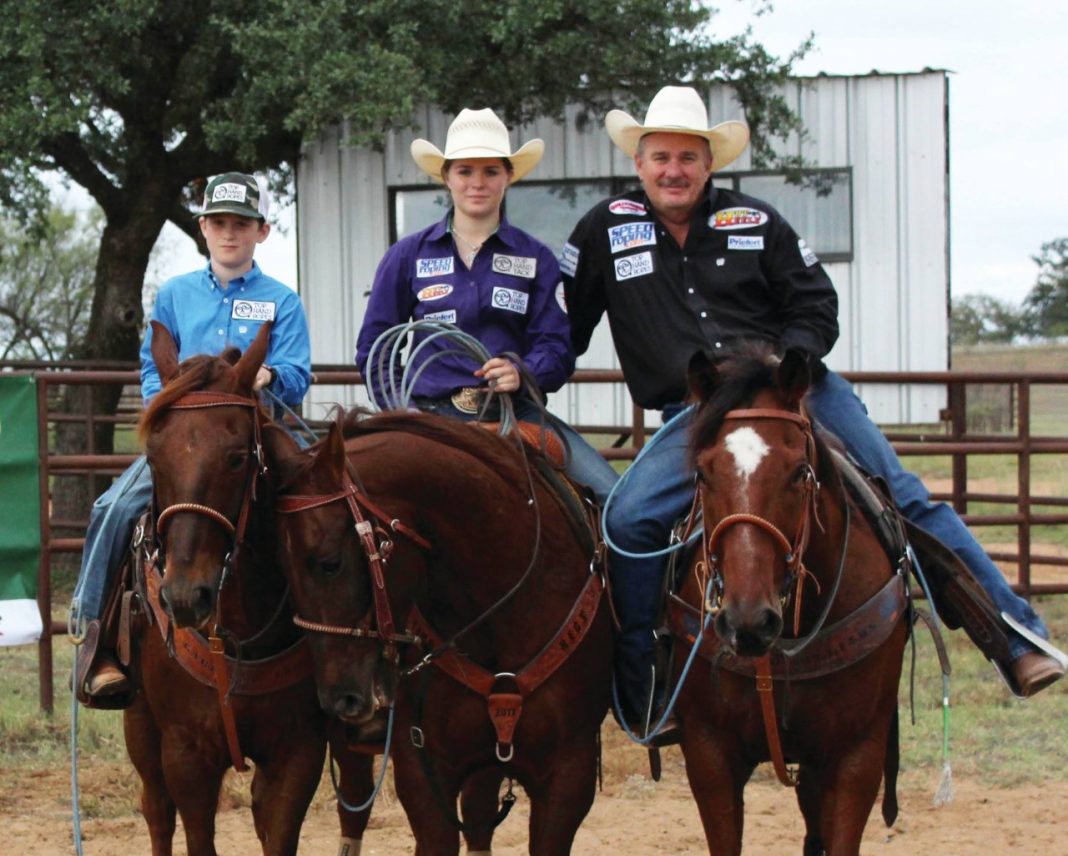 Kids and Their Numbers
There are a couple of opinions about kids getting their number raised. On one hand, it's validation they are improving and proof their hard work is showing. But, as a parent, you want them to have the best chance at winning when they've put a lot of effort into practicing and preparing to compete. My daughter, Hali, has been moved several times. At her first USTRC Finals she was 12 years old and competed as a #3. Now at 15, she has been moved to a #6 header. When she was moved to a #4, I agreed with the move and she was given time to grow into the number and be competitive. Her move from a 4+ to a 5+ happened rather quickly and it shut us down for quite a few months. She had competed at some places with slow cattle and an easy start and she stood out.
It took a while before she was competitive as a 5+ and she stayed there a while. But her recent move to a #6 header I saw coming and was ready. She doesn't like it because naturally she wants the best advantage and it really changes her partners at the ropings. I have worked with both my kids on scoring, riding across the line, and being ready to rope when they reach their cattle. We were at a roping the other day that had slow older cattle and she really stood out because of being ready to rope when she got to them. Both my kids roped outstanding and even though we didn't win a lot, it wasn't a surprise their numbers got moved.
I actually feel she is more competitive as a #6 header than she ever was as a #5+. We have worked at and fixed a few of the fundamental issues. Now she has to learn to score, because as a #6, she has to start entering the higher numbered ropings that use a traditional barrier. Naturally, she likes it simple and easy where going behind the WSTR start is less complicated.
In one way, I feel sorry for her that as a 15 year old she's never won a truck or trailer, like a lot of kids her age. She has won the #11 Shoot Out twice and won a few saddles. Now as a #6, it eliminates her from competing in many of those ropings at a fairly young age. I'm proud of how far she's come in both her roping and riding. We still have a lot of work to do and tweaks to make in her "going fast" mode. Only time will tell how competitive she'll be as a #6.
This is a conversation I've had with many parents. You spend all this time practicing and buying horses and lessons for your child. Then they go somewhere, have a good weekend and get their number raised. It's very tricky because the Triad System is trying to monitor thousands of people. If one person pops up on the radar, they are moved right then. However, they will move them back down if they realize they've made a mistake.
But with kids, they let them catch up to their number. Kids improve so fast with access to more schools and now online training sites like XFactor, Total Team Roping, and Speedroping.com.
I have seen a huge difference with my kids using the Speed Trainer. With this tool, they are roping less on their horses, but getting simulated practice on a stationery horse. Whenever they do something wrong with their left hand, there's a light and noise that lets you know immediately you've made a mistake. It's been amazing to watch them progress with their riding and ability to use their legs. If you would to see the Speed Trainer in action, visit speedroping.com where we have videos that demonstrate how it works.